The Concept of World Peace Tracts was born by our founder after watching military helicopters in Iraq dropping propaganda messages of war.  Theese messages typically employed simple  cartoon messages that are often used to turn the population against the rulers or eachother. War propaganda has been used long before World War 1 and was the inspiration for World Peace Tracts.
We  blanket conflict areas around the world, not with war propaganda of division but rather a true story of peace. The idea behind World Peace Tracts is to use short message comics to promote peace through understanding in conflict areas around the world as well as inner cities where there is hatred fueled by misunderstanding.
I encourage you to explore our website and read the peace tracts. Perhaps you will feel inspired to become a part of what we are doing.
Have ideas of a peace story that should be told? Let us know!  Are you an artist or writer that can help generate new Peace Tracts? Fantastic! We want your art! No matter if you can pray, we welcome it! If you can make a donation we appreciate it! Remember, you can make a difference!
2022
World Peace Tracts Responds to the war in Ukraine. Within days of the start of the war, World Peace Tracts sent letters via our World Peace Ambassadors in Europe to Vladamir Putin and Ukrainian officials for peace talks in Israel. One week later the Prime minister of Israel began mediation between the two sides, demonstrating our ability to change the narrative.
2021
World Peace Tracts begins to formulate the Pan African Peace Accords in collaboration with Oromia University, the largest state university in Ethiopia. The Pan African Peace Accords seeks to address the failed Juba peace agreement that was never implemented in Sudan and has resulted in the military coup.
2020
World Peace Tracts adds over 500 World Peace Ambassadors worldwide. The need for peace is not limited to borders and as an organization with a focus on Peace Diplomacy, our World Peace Family of diplomats in over 70 nations and growing, is a reputable force for peace. Composed of heads of organizations, Industry, Royal family members and billionaires are among our prestigious members of World Peace Ambassadors.
2015
World Peace Tracts, responds to the horrific Paris bombing with a new Peace Tract.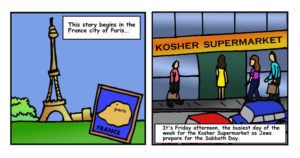 2006
World Peace Tracts is born, concieved in Jerusalem Israel as an inversion to war propaganda, transformed into messages of hope and peace.
Lovisa Viktorsson Director, World Peace Tracts
OUR MISSION
Founded in 2006, World Peace Tracts WPT has been on the front lines of peace in Jerusalem Israel and world wide.
Peace Tracts are short messages of peace taken from a true account. These tracts are shared by many dozens of people and can be read and understood by virtually all age groups. Hate, strife and even border clashes often are the result of misunderstanding and demonization by evil dictators seeking to hold power by fanning the flames of division.
PARTNER WITH US
Find ways to partner with our organization for mutual benefit of your organization and the needy. Contact Yosef at 0584852733 for more information.